Interested in having a custom product made? Whether it's a unique shape, dimension or finish, we can bring your custom item to life. See how below.
All we need to know is...
What do you need?

How many do you need?
When do you need them by?
**Include this info in your request and we will get you a custom quote in no time.**
Create a detailed 2D line drawing of your part and our team of highly skilled engineers can create it for you.
Email line drawings to taylor@gethwd.com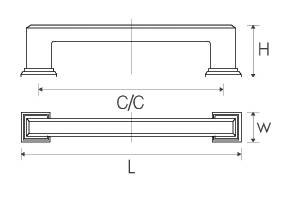 Already have a sample of your part? Great! Send in at least three samples and we can replicate it for you.
Send samples to:
Hardware Direct
Attention Product Development
1215 F Ave SE
Hickory, NC 28602